See How It Works
Listen to our AI dialer in action
Our Capabilities
How we stack up against regular predictive dialers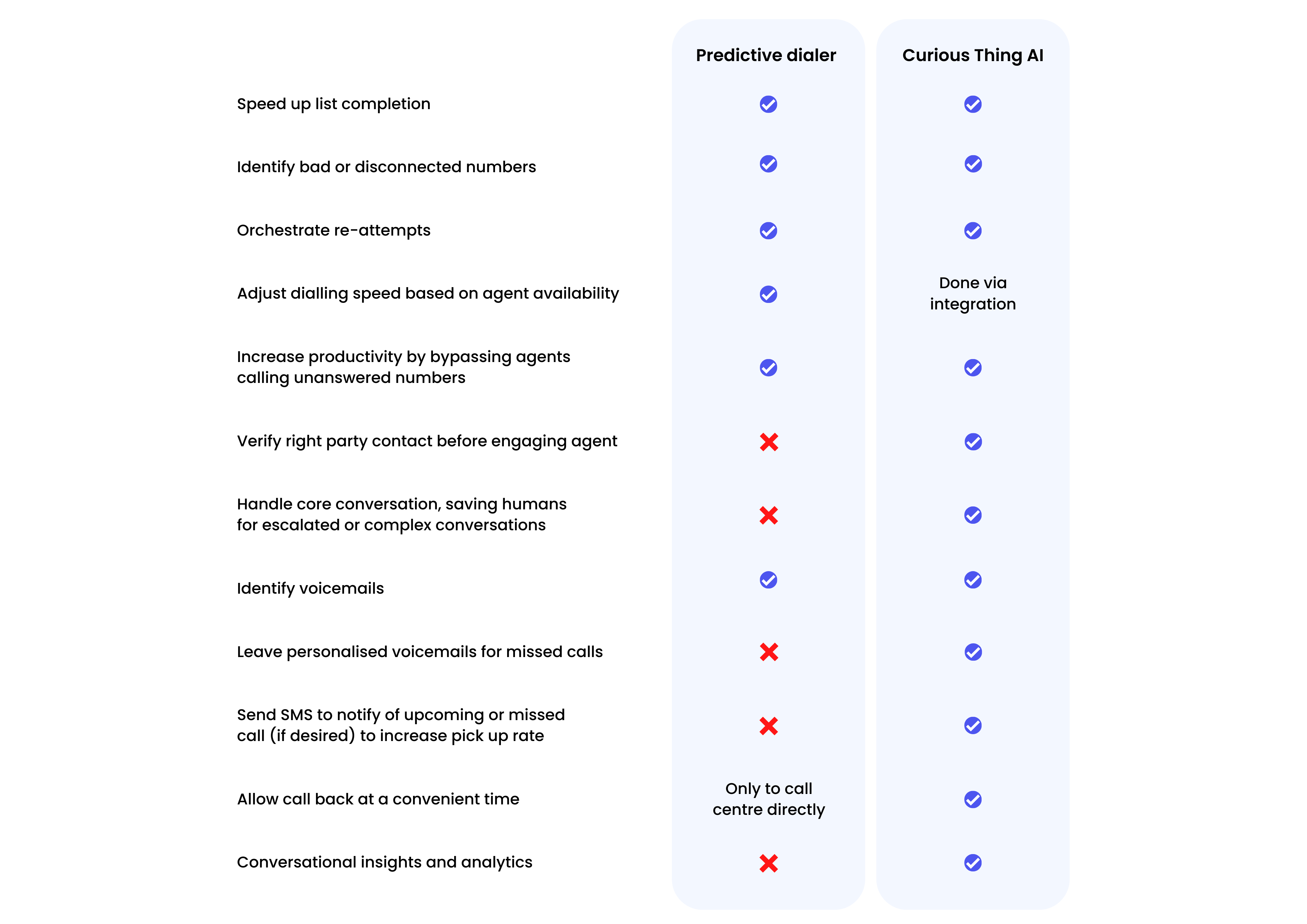 Why Curious Thing?
Make more calls and provide a better customer experience with a solution that scales.
Improve agent productivity
Our AI handles the bulk of the non-complex conversation, freeing up human agents for more important or escalated conversations.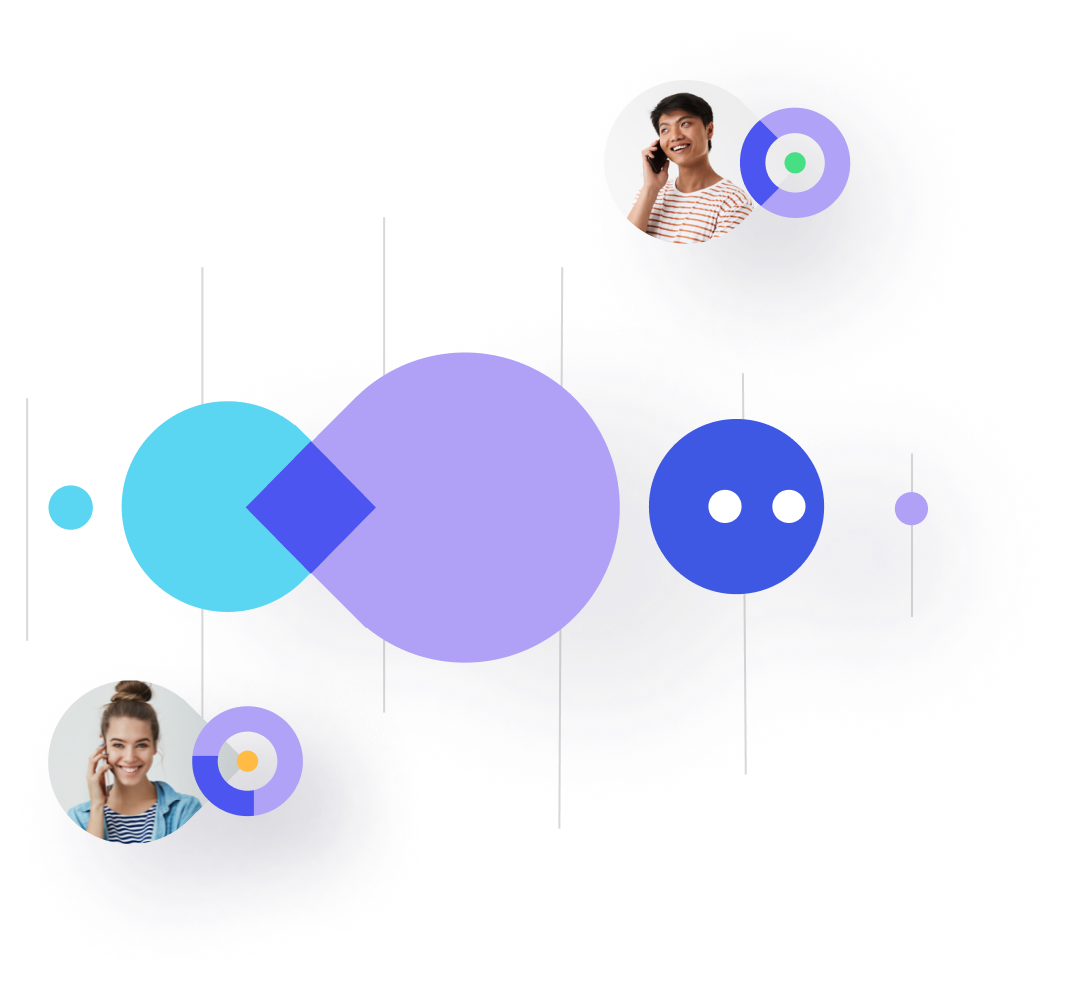 Improve call answer rate
Share an SMS with customers to notify them of upcoming or missed calls.

Get more value out of your call attempts
Leave personalised voicemails with information about next steps.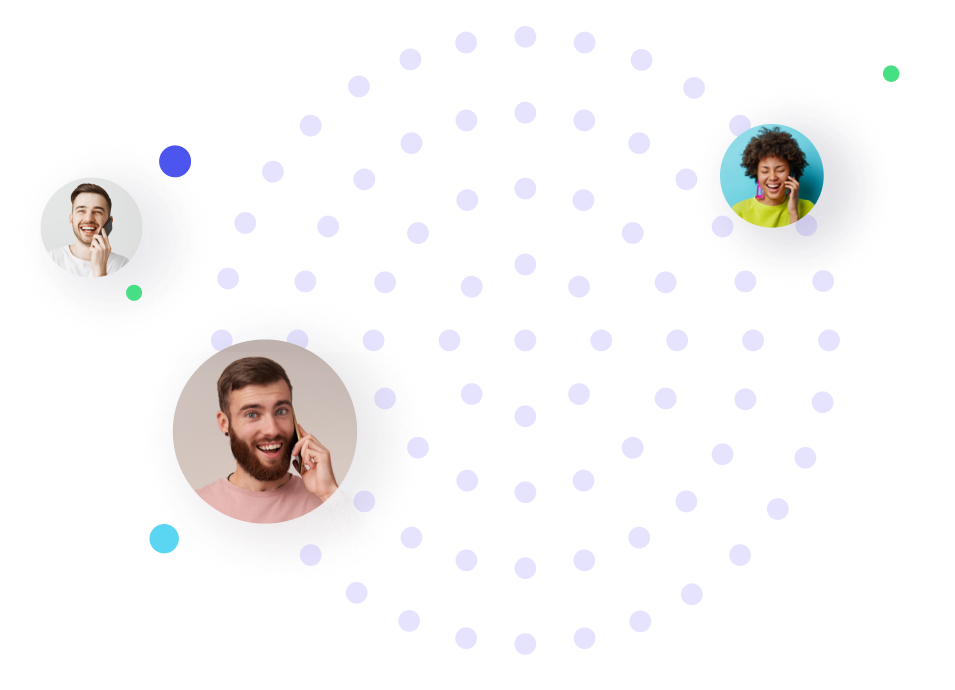 Offer flexibility to call back anytime to complete the conversation
After hours callback handling allows customers to return a call at any time, day or night.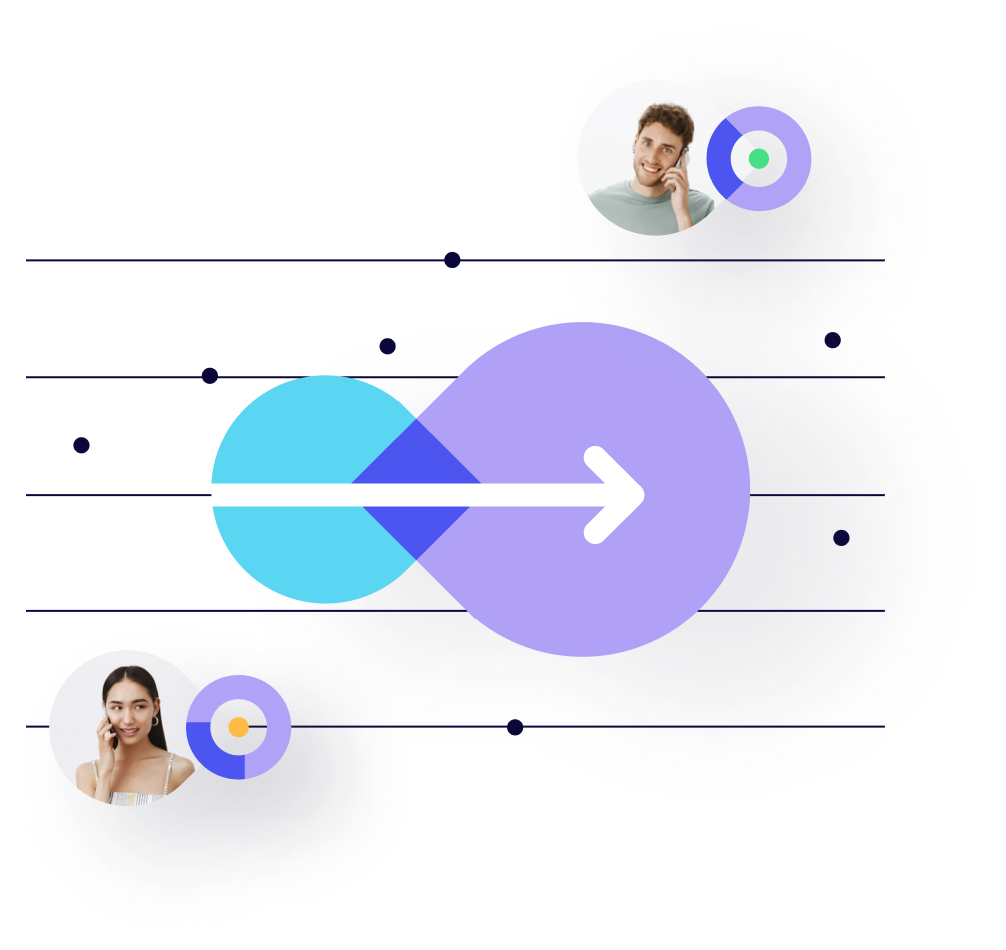 Use Cases
How Voice AI Assistants can support your team
Conduct payment reminder and debt recovery calls
Remind customers of upcoming or missed payments. Learn if customers are experiencing barriers to payment and prioritise resolution.
Share mass notifications and reminders at scale
Need to inform customers of urgent matters, or upcoming sales and product launches? Use our AI to call and message customers to keep them in the loop.
Gather customer feedback and uncover insights
Learn from every conversation. Use the real-time insights we deliver to improve your customer experience and keep retention rates sky-high.



Our Product
Grow your call centre operations with us

Drive customer action
Our AI intelligently initiates phone calls, detects and leaves voicemail, answers returned calls, sends dynamic SMS, email, IMs and more.

Fast impact
Deploy in 5-15 business days and spend only 2-5 hours during the initial setup stage.

Quick growth
Our technology is designed to grow with you. Our AI can call as many people as you need.
Deeper insights
Our AI doesn't need to follow a rigid script. It is designed to gather information and deliver insights.
See our cutting edge AI technology in action
Grow your call centre operations with Conversational Voice AI.